Is your Commercial Vegetable prep Peeling equipment working flat out? Is it taking too long to peel? Would you like to save money?
Is your commercial vegetable peeling machine working flat out?

Are your plates or rollers balding or clogged up with starch?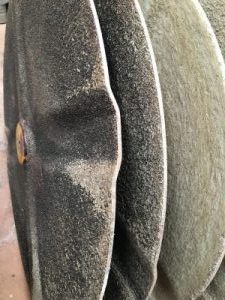 If your peeling machine is taking longer to peel potatoes (or other vegetables) than normal this will be costing you money.
The peeling machine undoubtedly needs the abrasive coating of the peeler roller, drum or plate re-coating professionally.
Not only will re-coating the abrasive areas make your peeler more efficient, it will save you money on both utility charges and labour costs it will  also avoid vegetables bruising and speed up your entire peeling process and production line.
Take a look at the coating on your peeler is some of it it white?  Can you see patches of missing abrasive or balding patches?  Regular re- coating with the most appropriate grit  is a very cost effective process.
Porcher Abrasive Coatings offer an industry leading oven-cured re-coating process  for all makes and models of vegetable peeler for the food prep industry which will extend the peelers working life and increase its overall efficiency.
Porchers expertise has been built over 25 years and they are trusted by manufacturers, commercial potato and vegetable peelers, catering service engineers and potato and nut manufacturers alike.
Porcher Abrasive Coatings Ltd will work with you using their extensive knowledge and expertise in abrasive coatings and will consult with you on the most appropriate solutions for your type of business.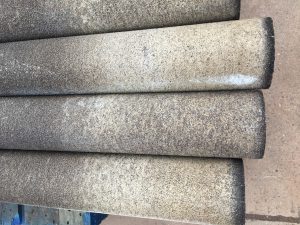 Contact us now to discover how you can save money.
Porcher Abrasive Coatings Ltd
The Abrasive Coating and re-coating experts
+44 (0) 1205 356 666