Enhanced Engineering Facilities
Due to the purchase of additional equipment, we are now able to offer a complete turnkey solution for manufacture and repair of all types of steel tube rollers.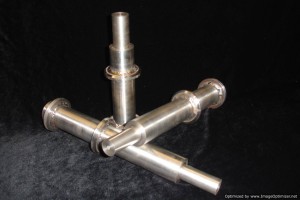 New equipment includes a Safan hydraulic press brake and a Dean, Smith & Grace lathe with an 11ft 6″ gap between the centres and a 17″ swing.
Installation of the new equipment is due to increased customer demand for specialist engineering skills. With many years' experience in refurbishing peeler rollers and batch peeling machines up to 25kg capacity, we can now offer an enhanced in-house range of specialist engineering services including:
Roller manufacture – up to 3500mm (length) and 150mm (dia)
Production of metal roller shaft ends
Repair of damaged shafts and replacement of roller scrolls
Roller straightening – up to 3 metres in length
Adaptations to rollers to improve the peeling process
Bending of 3-metre wide steel sheets (3mm thick stainless, 5mm thick mild steel)
Other engineering services offered include turning, milling, drilling, mig and tig welding, controlled pyrolysis and shotblasting.