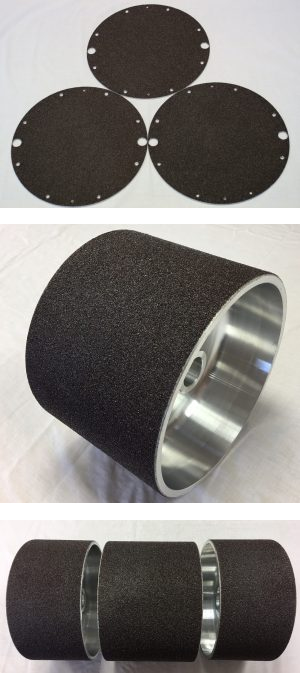 From our factory in Boston, Lincolnshire, we are able to manufacture to exacting product specification efficiently and cost effectively. With 25 years experience in the industry, we are able to expertly advise and meet our individual customer requirements.
We are able to coat onto many surfaces including metals, wood and plastic in a variety of resins, abrasive grain sizes and types.
Typically we use the following abrasives:
Fused Aluminium Oxides (brown and white)
Silicon Carbides (black and green)
Emery
Bauxite
Pumice
These are bonded by a variety of resins which include:
Phenolics
Acrylics
Epoxies
Moisture curing polyurethanes
UV cured resins
Find out more
To find out more contact us today on +44 (0)1205 356666 or email us.