Manchester Piccadilly Gardens Childrens Play Area
Background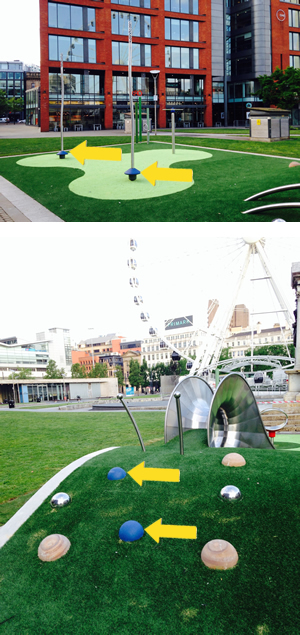 Our Customer, Massey & Harris, had been tasked with the installation of a play scheme for Manchester City Council at Piccadilly Gardens. This needed to be aesthetically pleasing, incredibly safe and provide exciting developmental play opportunities.
The centre piece for the scheme was 'Dilly' the snail, setting the overall theme for the area.
Our Role
Massey & Harris approached us to provide durable slip resistant coatings for various pieces of the bespoke equipment within the play scheme, whilst being cost effective, assisting them with their challenging budget.
Our expert knowledge and experience enabled us to produce a colourful anti-slip coating for the play pieces meeting their exacting criteria.
The play scheme is now open and is popular with children of all ages and abilities.