Are you searching for a robust anti-slip tread solution for public areas?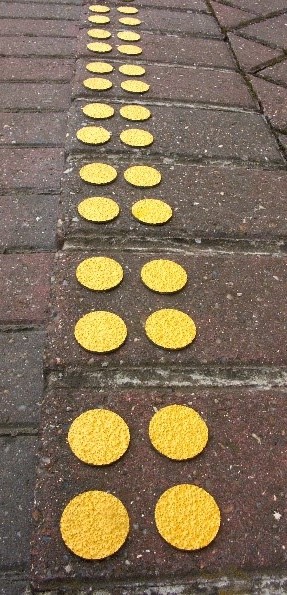 Look no further – introducing the TREADSAFE ® abrasive coated stainless-steel discs.  The discs are specifically designed to provide a safe and robust anti-slip solution for prestigious public access areas where an aesthetically pleasing appearance is a top priority.
The TREADSAFE ® abrasive coated stainless-steel discs from Porcher Abrasive Coatings Ltd are suitable for both outdoor and indoor use and are manufactured from a 1mm stainless steel base with an abrasive coating that has been temperature bonded to its surface.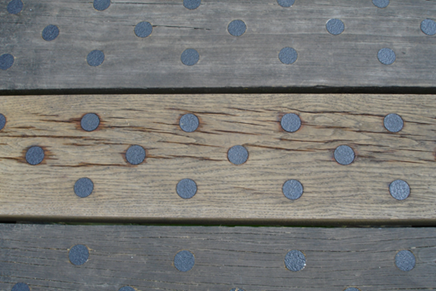 The discs are resistant to abrasion, impact and chemical spillages making them extremely versatile for numerous applications.  The discs are slip resistant even if impregnated with water, oils, grease, acids alkalis or salts for ultimate anti-slip safety.
Additionally, the discs may be fixed to a wide range of surfaces including: concrete, wood, tiles and fibreglass (GRP) using specialist polymer sealer / adhesive.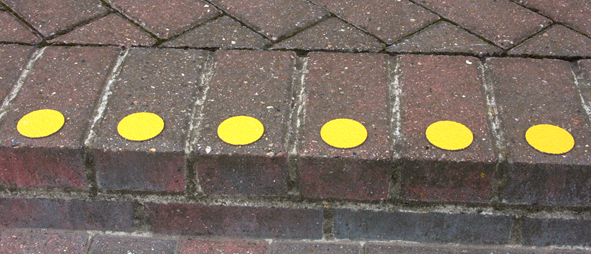 TREADSAFE ® abrasive coated stainless-steel discs are available in 30mm or 50mm diameter packs of 10 or 25 respectively and in a choice of black or yellow finish.  (Light grey and white are available by special order.) Other sizes and shapes are also available – please call us to discuss your requirements.
The discs may be washed with a hot or cold water pressure washer as well as a mild cleaning fluid if required.
Other bespoke aesthetic applications from Porcher Abrasive Coatings Ltd with 25 years' experience in abrasive coatings nothing phases us– please call with your requirements
Telephone:  +44 1205 356 666
Or email:  [email protected]