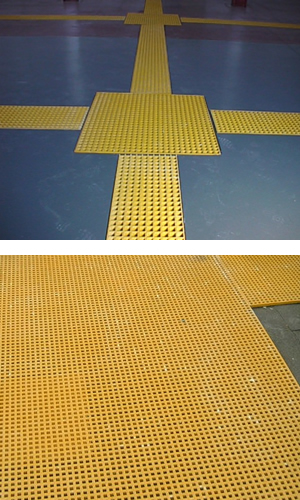 Grating sheets are available with a concave surface finish for light foot traffic areas such as walkways, workstations and platforms as well as a gritted surface finish for heavy industrial applications.
TreadSafe® GRP grating has a Class 1 flame spread rating of 25 or less and is tested in accordance with ASTM E-84 Tunnel Test. Standard sheet sizes are 3660 x 1220mm, 3010 x 996mm, 1985 x 996mm with 25mm or 38mm thickness. Options include 50mm thickness. Colour choices are green and grey. Any BS or RAL colour is available subject to minimum order quantities.
Find out more
To find out more contact us today on +44 (0)1205 356666 or email us.