TreadSafe® GRP Stair Treads and Landing Covers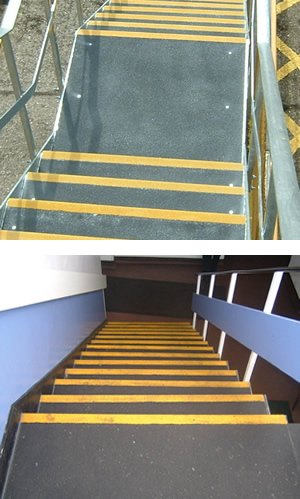 TreadSafe® GRP stair treads and matching landing covers are designed for internal and external applications. Manufactured from 4mm thick GRP, they are available in black with a yellow or white highlighted leading edge.
They meet the current UK Building Regulations and the Disability Discrimination Act (2004). Standard sizes for stair treads are 345 x 55mm nosing in lengths of 3020mm, 1500mm 1000mm and 750mm and for landing covers 1200 x 55mm in lengths of 2440, 1200 and 800mm. Landing covers have a depth of up to 1200mm to allow most landing areas and top steps to be covered without the need for joints.
Find out more
To find out more contact us today on +44 (0)1205 356666 or email us.